A Fair Comparison Between Shower Screens
A shower is an essential part of most bathrooms in the home. Rather than the old option of placing a showerhead over the bathtub, more property owners are shifting towards having a designated enclosed space for them that is as stylish as the rest of the room. What often remains is to simply choose between a frameless and framed shower screen. Each option has its pros and cons, making it a decision the property owner will have to make based on their own preferences.
Frameless Shower Screens
This design of shower screen features a solid pane of glass with polished safety edges that align with the walls. It is held in place using special hinges and can be complemented by a variety of shower door handle designs.
Pros
It gives a sleek sophisticated look to the bathroom which many people like.
Bathroom renovations that include such an update can help boost property values and increase the speed and worth of offers when selling.
It is easy to maintain and keep clean as there is no frame edge and corners to have to get into where dirt may have built up.
Without an aluminium frame, there is less chance of having corroded parts.
The glass can be easily customized to a variety of designs. It can be etched, frosted and tinted.
Frameless shower screens require thicker toughened glass which can make this a more durable option. This thickness can however also vary from anywhere between 6mm to 12mm.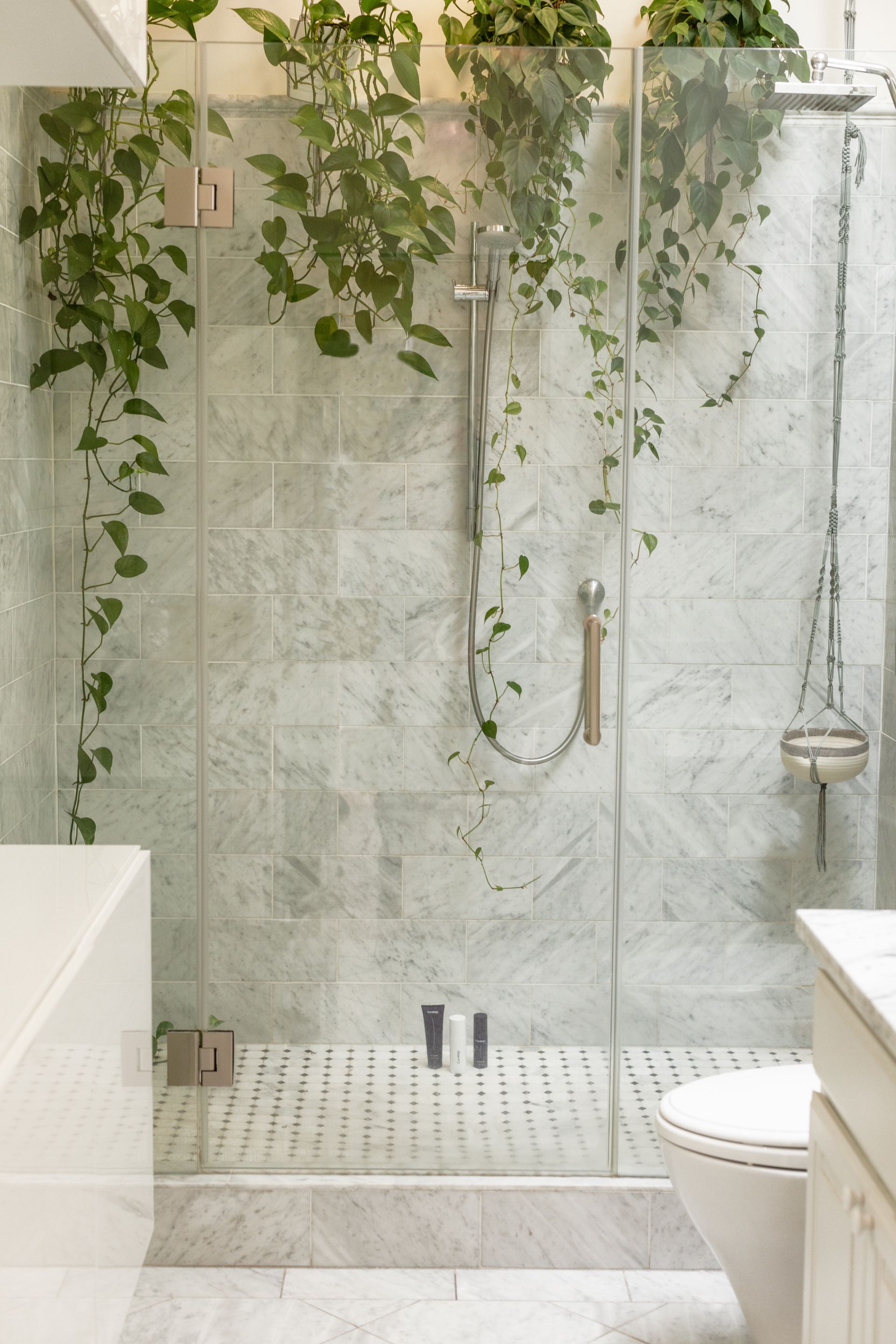 Cons
The thicker glass used in frameless shower screens and special fixtures to hold it in place tends to make them the more expensive option. They can often be as much as four times as expensive as the framed options.
Because of the heftier weight of the glass panels involved, the installation process tends to be somewhat more complicated than with semi and fully framed shower screens. This means more time and costs that have to be expended.
Without a frame, these glass shower screens Perth homeowners appreciate are more vulnerable to leaks. Especially where there are corners to the shower enclosure, water may often escape wetting the floor outside the enclosure, creating a hazard.
Framed Shower Screens
Just as the name suggests, these shower screens have the glass pane edges covered by an aluminium frame. The frame is magnetically sealed and runs all around the panes, including that of the door.
Pros
This is a highly affordable option. It is ideal for the budget-conscious, yet still provides a clear quality shower enclosure at a fraction of the frameless option. A practical choice where finances may be limited.
It is an easy to clean and maintain option, even with the frame. Though frameless is slightly easier, wiping down aluminium surfaces can still be simply accomplished.
There are multiple colour options available for the frame to choose from. Just as with frameless screens, you can also get this glass tinted or frosted. This offers greater versatility in design and complementing the rest of the bathroom features.
You can still accomplish a modern design that is greatly preferred by property buyers.
Made of durable safety glass, this framed option is also quite sturdy and gives the impression of better safety.
When correctly fitted and installed, it provides a better sealed enclosure with reduced risk of water escaping.
Cons
While these shower screens Perth homeowners find more cost-effective are indeed an update on older shower curtains, they are just slightly less sleek than the frameless options. Frameless shower screens make for a better impression on buyers.
You will need to work a bit harder to keep them clean thanks to the corners along the frame
Aluminium is vulnerable to corrosion that turns the metal dull. This can, however, be kept at bay with a little elbow grease and repainting as needed.
It is important to note that though both are made of durable safety glass, and frameless shower screens ten to be thicker, they are still glass products. That means that they can both still shatter if exposed to sufficient force or poorly fixed. This is a downside both options are susceptible to.
As mentioned, there is no way to outrightly pick which is the better option as it will likely depend on personal preference. If you are stuck between the two, you may want to consider semi-frameless shower screens that combine much of the benefits of both options. To enjoy the best results, no matter what your choice, choose the right provider for your shower screen installation. A good installation and proper maintenance will provide you with many years of enjoyable service.